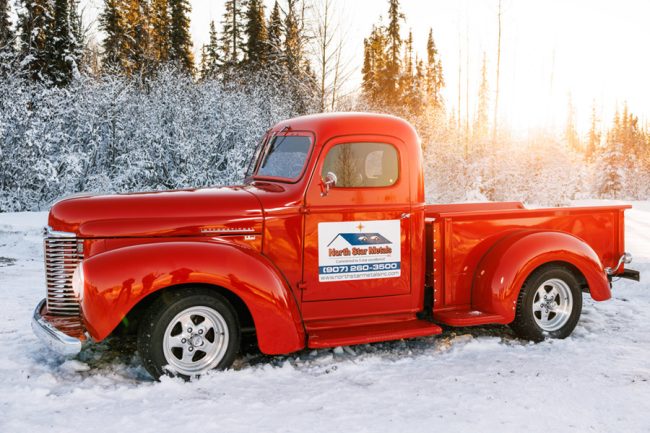 About North Star Metals Inc.
North Star Metals Inc. was begun early in 2015 after seeing the need in the Kenai Penninsula area for a metal roofing and trim manufacturing facility to serve contractors and home owners on the Kenai Peninsula.
Our local Alaska store stocks pre-painted steel coils in 16 different colors and will roll-form this into a 36″ wide Star Panel to be used for roofing or vertical siding material. We have also developed several additional wall panels.
Since we stock the coil and have the machines here, we can normally have a roofing order ready by the next day. We also provide a 16″ wide standing seam panel but do not stock the coil for this, so you need to plan for 2-3 weeks if you prefer the standing seam. ​
Having been in the steel building and roofing trades ourselves, we understand the importance of quality materials and correctly filled orders. Because we are a small company, we can very closely monitor the quality of every order.
Mission Statement
The mission of North Star Metals Inc. is to manufacture, sell, & distribute high quality products,
and offer unsurpassed service as we honor God by serving our fellow man.
Our Core Values
Stewardship
We understand that God owns everything. We, as owners, & associates are managers of the things God has entrusted to us. 1 Cor. 4:2
Integrity
As stewards of God, we will conduct business honestly, & ethically. Rom. 12:17
Responsibility
We are accountable to God for our actions. We will take responsibility for our actions including our mistakes. We will treat our customers, as we would like to be treated. Matt. 7:12
Quality
It is our moral obligation to produce quality that builds value for our customer's dollar. Prov. 3:27
Service
Our customers are the life of our business. We will strive to provide fast, reliable, & efficient delivery of our products. Col. 3:23